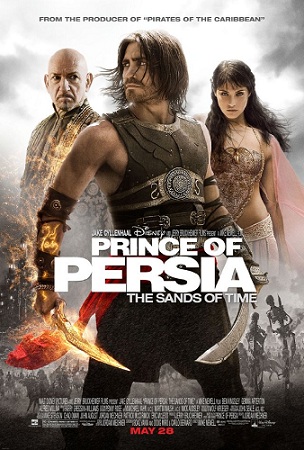 Ternyata memang susah bagi Jerry Bruckheimer mengulang apa yang keren dari Pirates of Caribbean. Setelah keluar dengan film National Treasure dan Confession of a Shopaholic, harapan yang tersisa untuk Prince of Persia sebetulnya tidak banyak. Dan melalui ini, Bruckheimer secara resmi membuang secercah harapan itu.
Tidak semua film sempurna dari berbagai aspek. Ada yang tokoh-tokohnyanya diarahkan dengan bagus. Ada yang ceritanya nendang pol. Ada yang efek atau sinematografinya sophisticated. Beberapa film cukup beruntung karena dua atau tiga aspeknya bagus. Prince of Persia bukan film yang buruk, tapi cuma terlalu biasa karena menggunakan tokoh kalengan, cerita kalengan, dan visual kalengan.
Tidak ada yang salah dengan sesuatu yang kalengan. Tetapi apa yang kalengan biasanya tidak istimewa, dan film kalengan membiarkan Anda keluar dari auditorium bioskop dalam keadaan sama seperti sebelum menonton film.
Satu hal yang cukup "menghibur" adalah laki-laki dengan hairdo gede banget yang duduk di depan saya. Saya jadi punya sesuatu untuk dibahas dalam perjalanan pulang.