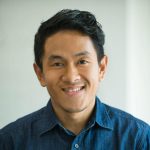 I blog about things I deeply care about: how social and political issues affect people in Indonesia; and how the online community is engaged in civic issues. I believe that freedom of speech is still in its infancy in Indonesia, and more work is needed to gain legal and public support towards the freedom of speech.
I initiated the website "C1 Yang Aneh" (meaning "Irregular Tabulation Forms") during the Indonesian 2014 election. The Wall Street Journal described the online efforts—among with other similar efforts—as "a precedent that is likely to be used in future elections".
I'm also a human-computer interaction designer by career and qualitative researcher in training. Currently, a Ph.D. student focusing on Human-Computer Interactions (HCI) and Personal Health Informatics (PHI) with research projects on how technology design affects human behavior in health. My HCI publications can be found here.
I like good movies. You know, like, movies that when the credit rolls I evolve to a different person. Oscars telecast is like a world cup/superbowl final to me. I also am always thrilled by delicious tasteful foods to accompany a good intelligent talk. I bake my own bread and I LOVE chopping onions. On my spare time I play with my cats.